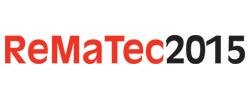 ReMaTec 2015
A.M. Gears was there - and with visitors coming from more than 20 countries, this ReMatec edition has once more being successful for the Antonio Masiero brand.
Our distributors and resellers appreciate our wide range of new products and in continuous growth, as well as a full availability in stock of our interchangeable spare parts
Thanks to all our visitors, already known customers and new contacts for your visit - see you at the next edition in 2017!